City of Louisville, CO
Home
Menu
{{model.setting.TopSearchesText}}
{{model.setting.TopSearchesText}}
{{model.setting.TopSearchEmptyCustomContent}}
Check out these other City Calendars for more events, programs, and presentations.
FY5 Band
Presented by the Louisville Cultural Council
The Louisville Cultural Council is pleased to present An Evening with FY5 (Colorado New School Americana) Live in Louisville on Friday 11/22/19, 7:30pm.
Advance tickets available through Brown Paper Tickets at the link below. Online ticket sales will end at 5:30 pm on the day of the concert. Remaining tickets will be available at the door starting at 7:00 pm.

Colorado's FY5 proudly swim in the deep currents of American music, playing new songs, well-informed of country and bluegrass traditions, but not bound to them. Featuring thoughtful arrangements, strong singing and musicianship, the band strives to connect to listeners with stories of common struggles and big ideas. While their sound evokes timelessness, it is decidedly contemporary, well-traveled 21st century sensibility that informs their songwriting.

As they share the stories that drive the songs, FY5's show leaves listeners certainly with tapping toes, but ranging thoughts as well. FY5 is excited for the release of their 4th full-length album in early 2018, The Way These Things Go, featuring their trademark story songs, clever arranging, and catchy hooks. The band was selected as official showcase artists for the 2017 International Bluegrass Music Association conference including a songwriter showcase with Mike Finders.
Event info: https://www.facebook.com/events/966730283674454/
Online ticket sales end at 5:30 pm on the day of the concert. Remaining tickets will be available at the door beginning at 7:00 pm.
Standing room tickets
After all tickets are sold, 20 additional standing room tickets will be available at the door. Standing room tickets are $15. If open seats remain after the first three songs, those with standing room tickets are welcome to sit in any available seat.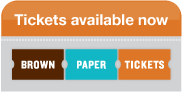 Return to full list >>