City of Louisville, CO
Home
Menu
{{model.setting.TopSearchesText}}
{{model.setting.TopSearchesText}}
{{model.setting.TopSearchEmptyCustomContent}}
The Lonesome Days - Sold Out
National award winning Colorado bluegrass, Presented by the Louisville Cultural Council
Update 3:25 pm, 2/14/20: Saturday's concert by The Lonesome Days is SOLD OUT. If you have purchased your ticket in advance, doors will open at 7:00 pm. All tickets are general admission, no reserved seats.
The Lonesome Days are a 5 piece, high energy, modern bluegrass ensemble from Denver, Colorado. Blending heartfelt songwriting and powerful vocals with precise instrumentation and undeniable groove, The Lonesome Days have charged their way to the forefront of the Colorado bluegrass scene. Songwriting is a major focus for the band but listeners can always expect a unique repertoire of standard bluegrass and other cross-genre covers. With the recent addition of fiddle to the band, The Lonesome Days are carving out their niche in the national bluegrass arena.
The Band:
Jonny Miller: Mandolin | Sam Parks: Guitar
Todd Lilienthal: Banjo | Bradley Morse: Bass | Eve Panning: Fiddle
This event is presented by the Louisville Cultural Council. Tickets $15 at the door and in advance through www.brownpapertickets.com.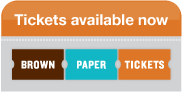 More about the band at https://www.lonesomedays.com/
Return to full list >>